The top 10 funniest 2-player games would be an appealing topic for those who enjoy playing games but prefer to do so with friends, lovers, or others. 
Let's go on a journey with Download Games Free to find the most humorous and best games. They will undoubtedly provide you and your guests with the most memorable entertainment moments. It's time to start looking for authorization.
1/ The most exciting game – Crossy Road
Crossy Road is an offline game that you may play whenever you want without relying on the Internet. This game is for children aged three and up; thus, it can be argued that it appeals to a wide range of people, particularly children who are curious about the world.
HIPSTER WHALE published and launched this game in 2014. In 2020, a new version will be released. You can use an Android phone, an iOS phone, or a smart TV to play them.
It's also relatively easy to learn how to play Crossy Road. Guide the chicken safely past moving obstacles; you will lose if you strike a barrier, so be cautious.
Although the game's 2D graphics are square and brilliant colors, which may seem ordinary to adults, the game will undoubtedly be entertaining and addictive to children.
You may check out the reviews on CH Play or the App Store to see if this is a fun game. The game has received a lot of positive feedback.
2/ Glow Hockey 2
You've almost certainly seen this game at the mall's entertainment areas. You can now play Glow Hockey 2 in your leisure time when it's available on your phone.
You can play against the computer if you're alone, but wouldn't it be more fun to play with friends? You can currently download and play this game on the CH Play Store and the App Store.
The rules are simple: you'll use your hand to control the circle and send the ball into the opponent's goal, and you'll use your hand to deflect the opponent's tee shots.
The game has also received a lot of favorable feedback, so those who enjoy that sport should give it a shot.
3/ Dots and Boxes – an intellectual entertainment game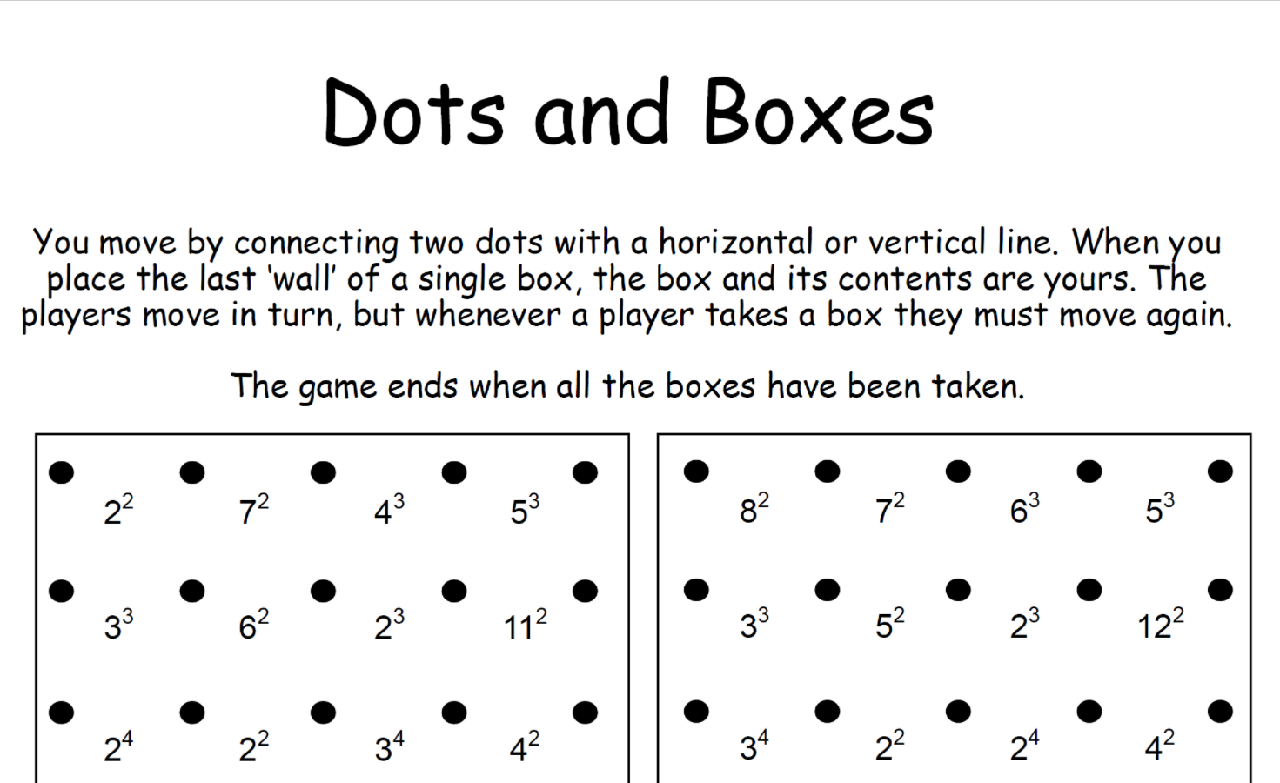 Dots & Boxes is an excellent pick if you enjoy cerebral games like chess, checkers, and other brain-teasing games. You can play alone, challenge others, or play with friends in this game's many game options.
Like other 2-player games, this game is played fully offline and is suitable for children aged four and up. You can effortlessly download it on Android and iOS devices.
Dots & Boxes has the following rules: To compete against each other, you'll need two people. Each person connects two dots to form a square in turn. The player who builds the most courts is declared the winner of the game.
With over 20,000 reviews, this game has received a lot of great feedback from users all over the world.
4/ Interesting adventure game – Badland
For those who enjoy adventure and mild action, Badland must be a fascinating game. The game is available on the Android and iOS app stores and can be played offline. To play, however, youngsters must be at least seven years old.
Badland is located in a forest with a diverse range of flora and creatures, and you are a resident with a mission to uncover the area's mysteries. Many traps and difficulties await you on your adventure of discovery.
The gameplay is fundamental; you will control the guy as he attempts to overcome obstacles to reach the final screen and win. Badland is unique because up to four people can play it on the same device.
5/ Racer VS Cops – Dramatic racing game
Racer VS Cops is a racing game that was released by MOMEND. The most recent update was in 2017. The game mode is offline, so you can play even if you don't have access to the Internet.
The game rules are also more engaging since it is one of the top ten funniest and finest 2-player games. You can play as a cop or a race car driver and take part in the chase. If there is no network or wifi and you are playing on two different devices, you can connect using Bluetooth.
The game has a variety of exciting terrain races and a vast fleet of vehicles so that you won't get bored.
You can not only flee the police chase in single-player mode, but you can also become a cop. You can utterly intimidate other racers in multiplayer mode. Are you an experienced racer?
6/ Soul Knight – The best action game
The ChillyRoom company has launched Soul Knight, an offline action game worth checking out. The game is currently accessible on both Android and iOS, and you can easily find and download it from the respective app stores.
When you enter the game, you will be able to explore eerie dungeons, and your mission will be to collect weapons from defeating opponents. It would help if you also avoided their strikes to avoid losing your life.
Despite the fact that it is an action game, it is a lot of fun to play, and the 2D graphics are smooth and intuitive.
If you want to play with your pals, all you have to do is join the same wifi network. The server will recognize and organize a tournament for people connected to the same wifi, a unique feature found in very few games.
7/ The game Sea Battle 2
The game Sea Battle 2 is another action game for fans of the genre. Naval combat is the inspiration behind Sea Battle 2. If you prefer to play alone, you can do it on your phone or tablet. You only need to connect to Bluetooth or shared wifi to play with your buddies.
The following are the rules for Sea Battle 2: A 1010 sea map and several warships will be provided to you and your opponent. Each side will organize the ships so that the other side will be unable to guess or be more skilled than to divert their attention.
Then each side fires in turn; if you hit, you keep attacking; if you miss, you lose your round.
The game's player ratings are also outstanding, indicating that it's a fun and engaging game worth attempting.
8/ Clash Royale – The best two-player strategy game
Clash Royale is a two-player strategy game published by Supercell. This game blends tower defense and card battles. To win, you must perform accurate and correct computations. You can try it if you wish to develop your thinking.
Your goal is to destroy the opponent's stronghold to win. The card levels are purposefully designed; the more significant the card level, the more power you'll have in battle.
If you're unsure how to play, rest assured that the game will walk you through it at first. Let's get Clash Royale and play with our friends.
9/ Fruit Ninja 
Isn't this a game that the first 9x and 10x generations will remember? If you're upset and want to get rid of your negative emotions, this game is ideal. Chopping off a piece of fruit is like cutting off a part of a negative feeling.
This game is delightful to play with friends. When playing two-player mode, the screen will be split in half. On one side, each person and two companions will cut fruit against each other.
You'll each have three chances to make the fruit skip the cut, and the game will terminate when you hit the boom. So be careful; the speed will rise over time, and your hand will have to work nonstop at this point.
10/ Hearthstone: Heroes of Warcraft
Download Games Free will introduce you to the Hearthstone game for those who love the card game genre. The game has been available on Android and iOS platforms for a long time and is popular on PC.
The way to play is to use your deck to play against your opponent. You will get cards in 2 ways: buy them at the shop or do quests to get them.
Unlike the games on our final boss, the gameplay is quite complicated because you need to calculate to choose the cards that can support each other. In addition, the variety of matches will make it difficult for you to judge the opponent's tactics.
Overview
Download Games Free has produced a list of the top 10 most entertaining and most fantastic two-player games to choose from and see which one is your favorite. I hope you have some amusing moments with your funniest, most excellent pals.